Welcome to emotilink 
Find someone to talk to. Find someone who cares. Find your fit.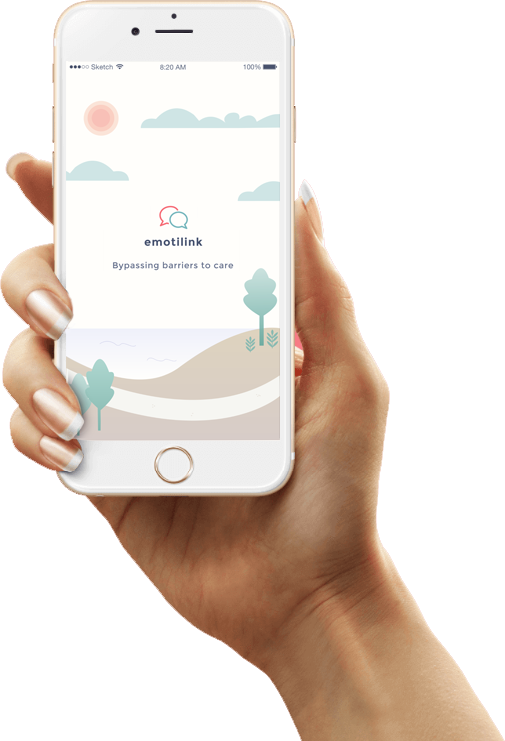 At emotilink, we believe that finding somebody to talk to on your time and your budget should be as easy as picking up your phone. Here, we connect licensed and qualified mental health care providers with the people who need them through our encrypted and HIPAA compliant real time communication platform and provider marketplace.
Free to download and easy to use, we invite you to find your fit with emotilink.
HIPAA-Encryption
HIPAA-Encrypted Real Time Communication is the safest way to communicate in real time with licensed and qualified mental health care providers.
User Anonymity
Still a little nervous about seeking out care? You're known only as your username and nobody needs to know but you.
On Demand Capability
If you're free and they're free, then it's a match! Let our human-friendly calendar take care of the rest.
Budget Friendliness
Tight on cash? Find a provider who fits your needs and we will prorate your sessions for you.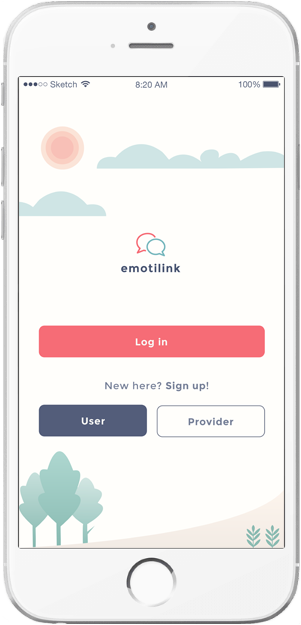 Clear Pricing
No incomprehensible insurance, no red tape, no copay, no problem. Safety assured through our partner Braintree (a paypal company).
Sync your Calendar
Sync your appointments with favorite Google or Outlook Calendar to make sure you never miss anything.
Provider Marketplace
Browse our free provider marketplace to find your fit based on price, availability and provider specialization.
Unmatched Convenience
Any time, anywhere, in the palm of your hand.
A Quick Peek Inside
Get the App to See the Rest